Join the TCAA Wildcats Xtreme Softball League today!
Here's a composite picture of our 2015 Spring Wildcats and coaches photographed by Lifetouch Sports photos!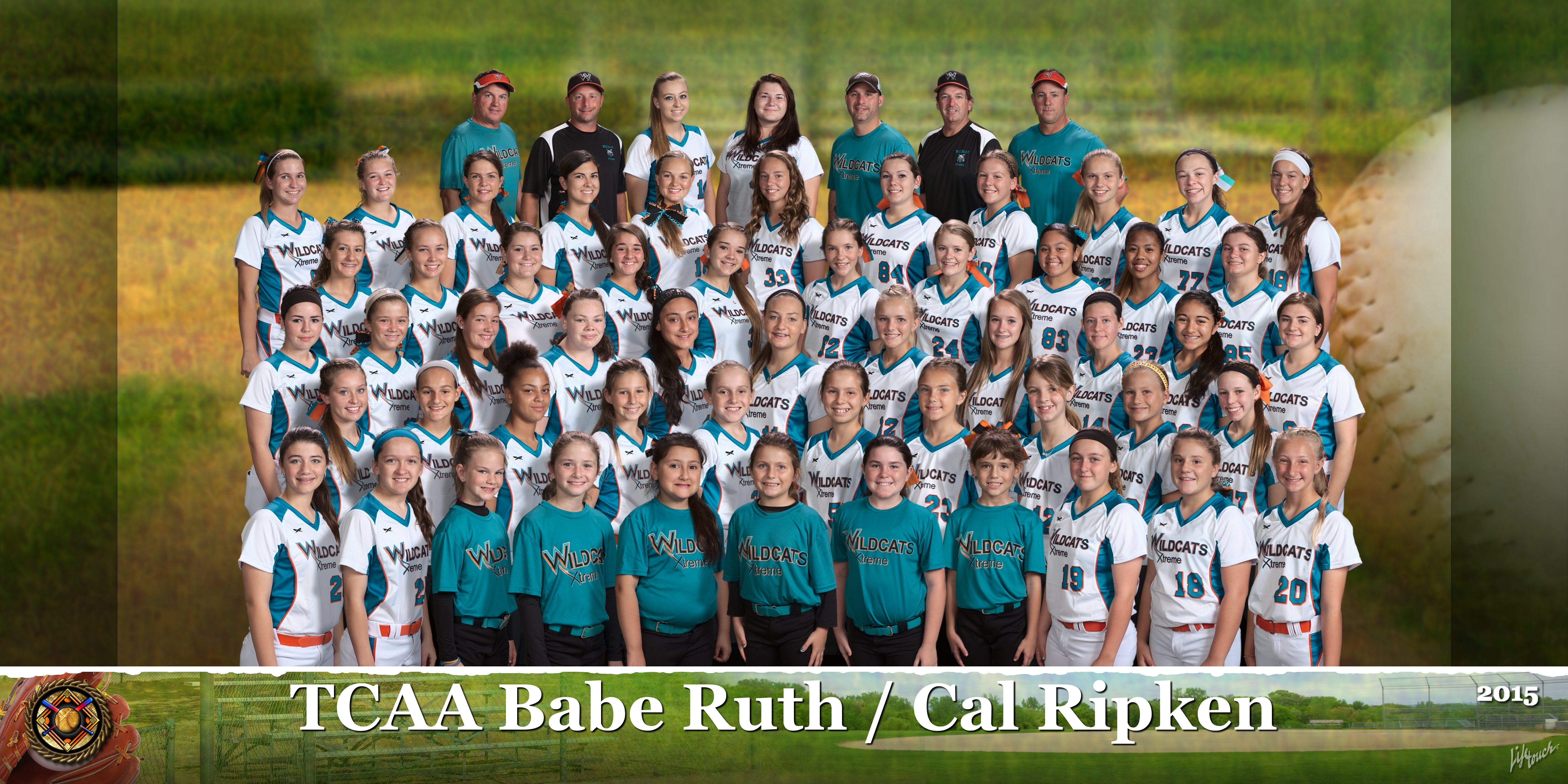 ---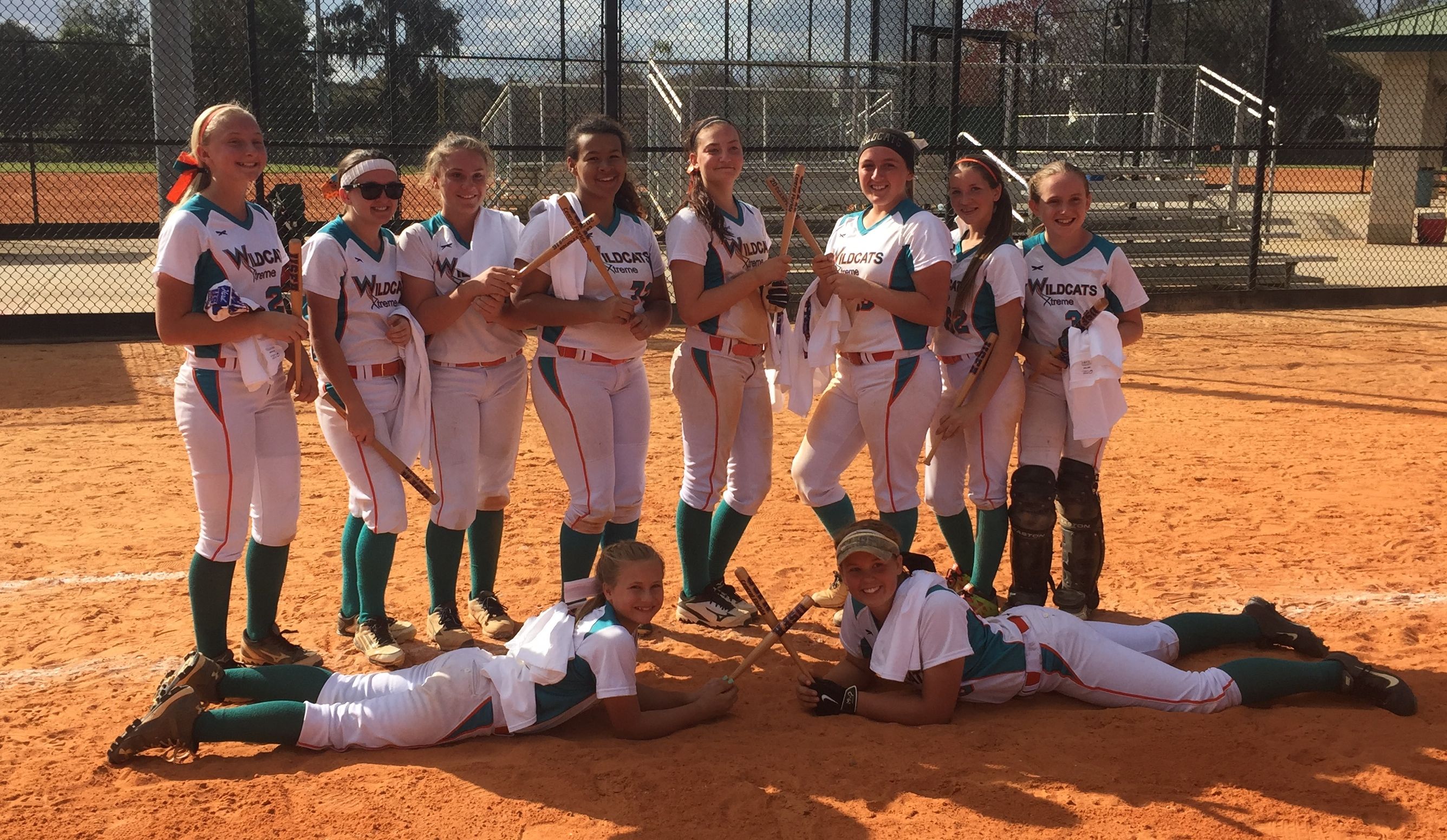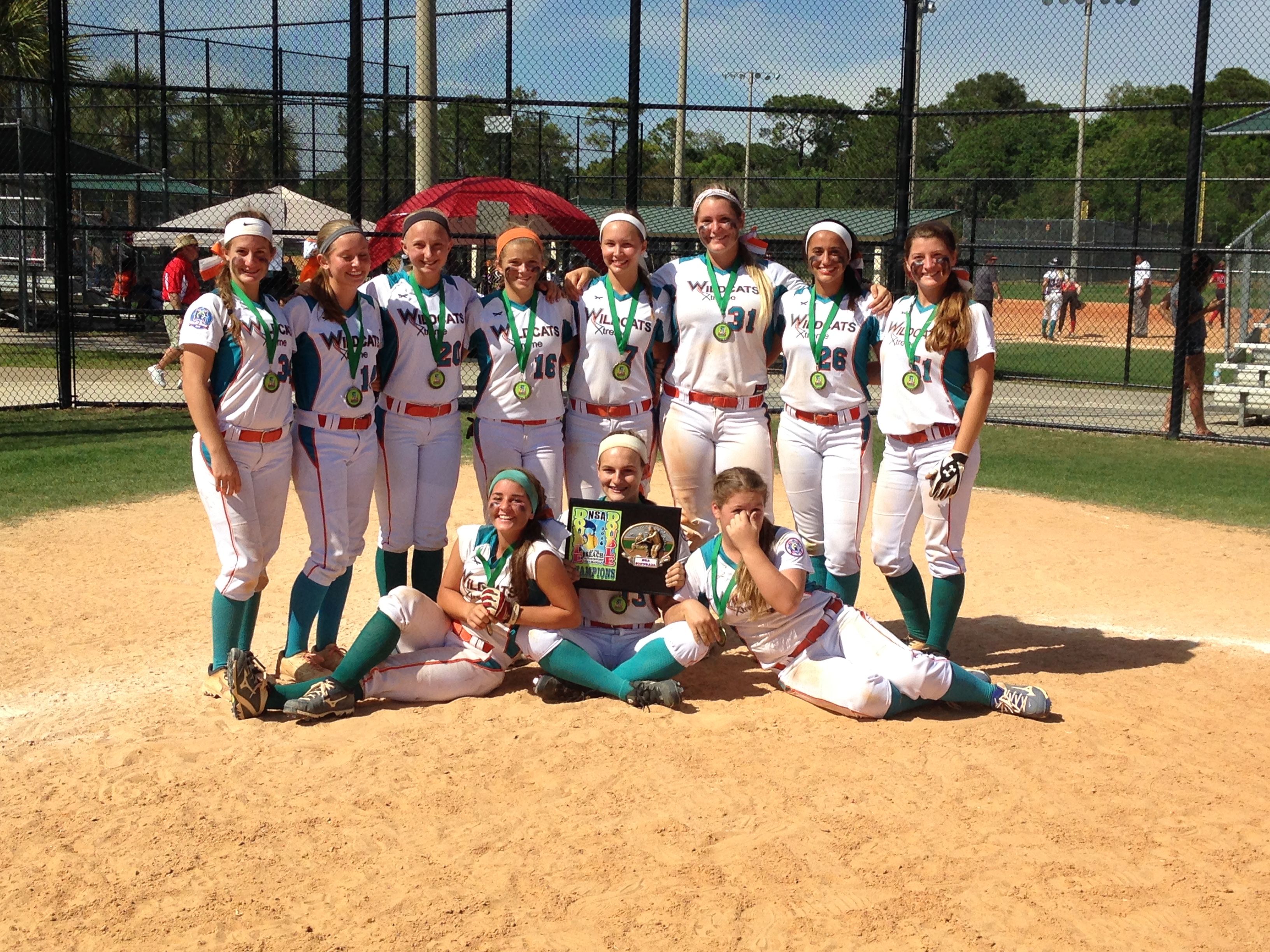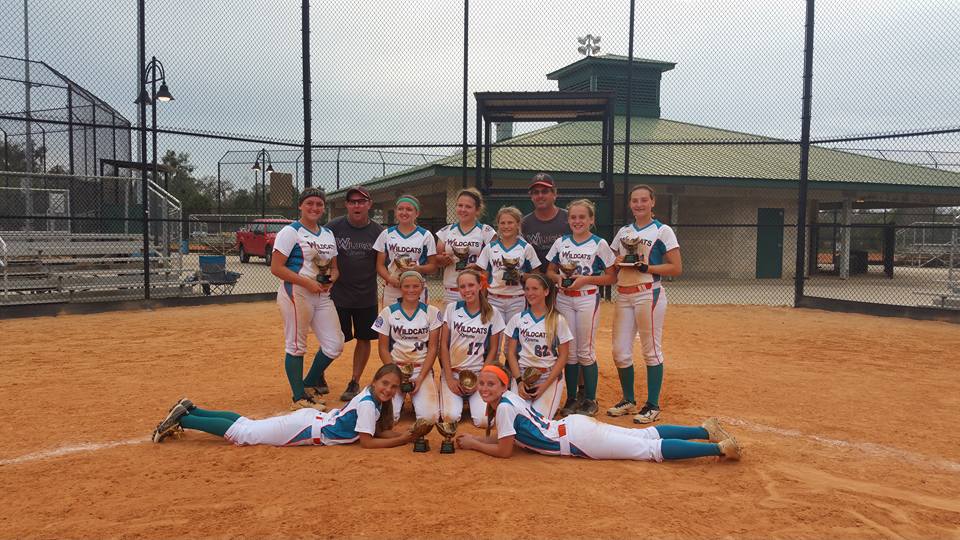 Three tournament wins in 3 months? These Wildcats are on a roll!
TCAA's Wildcat 14U team began this win streak by going undefeated in their 5 game USFA tournament win in Lakeland, FL the weekend of February 20th and 21st. This team again took the championship in Ocala, FL on March 5th with a hard fought win! Most recently, the Wildcats 16U team won their NSA tournament in Port Orange the weekend of April 10th and 11th. These girls just can't be stopped!
---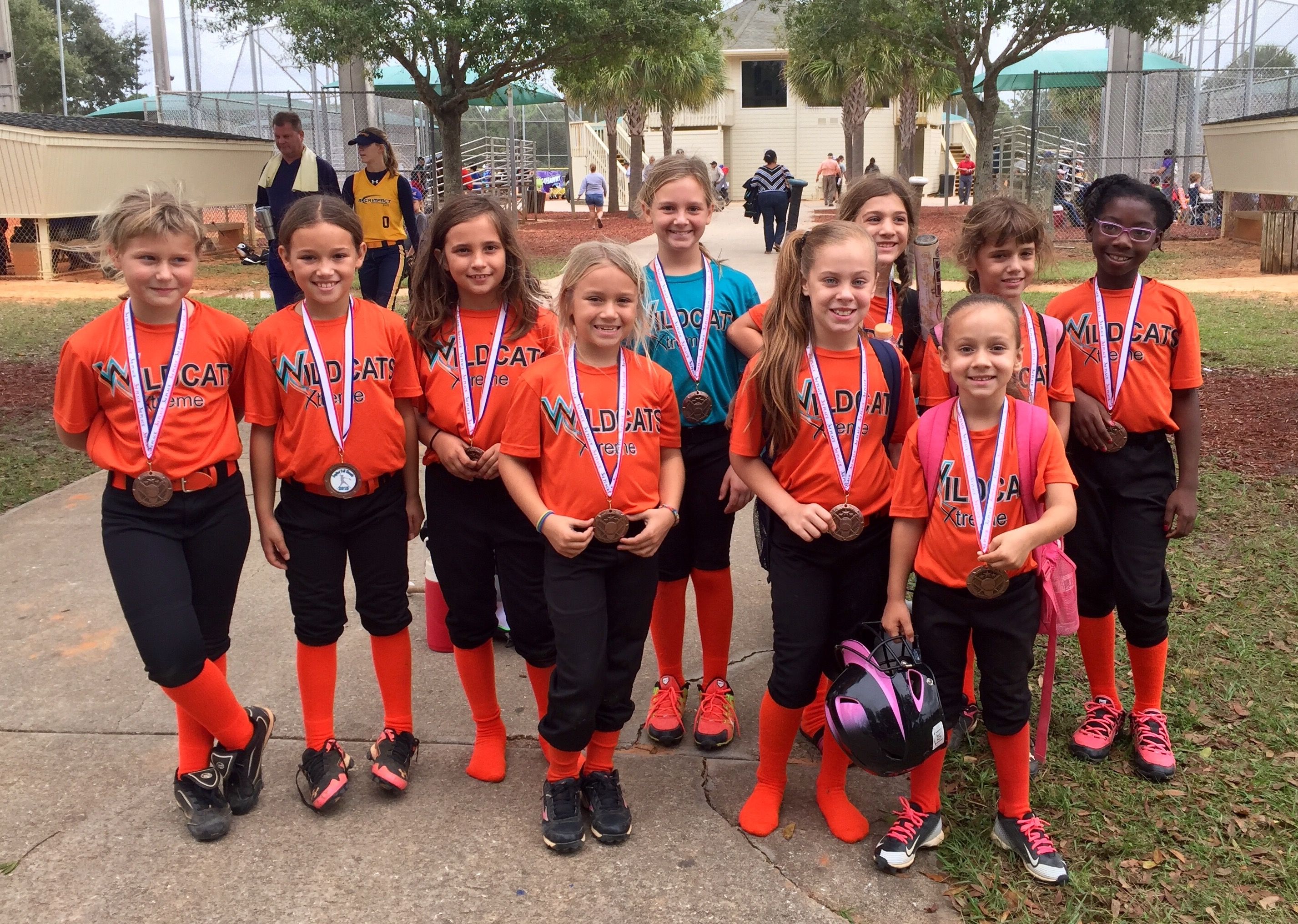 Here come the Wildcat 8U "Kittens"
These girls may be little, but they are fierce! Here they are sporting their bling after a great tournament in Jupiter! And a more recent picture of the girls chillin' before parading out onto the field at TCAA's Spring Opening Day!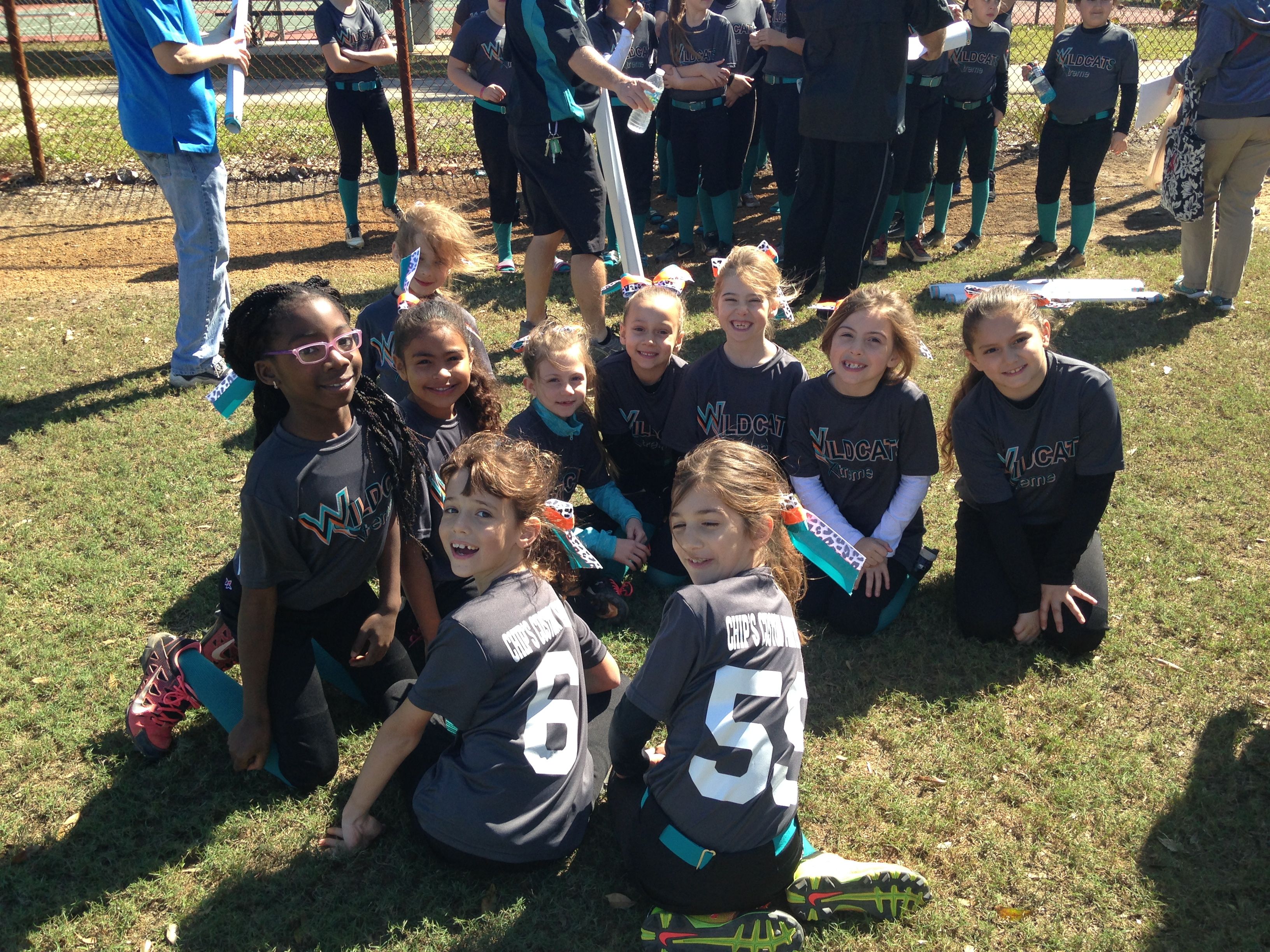 ---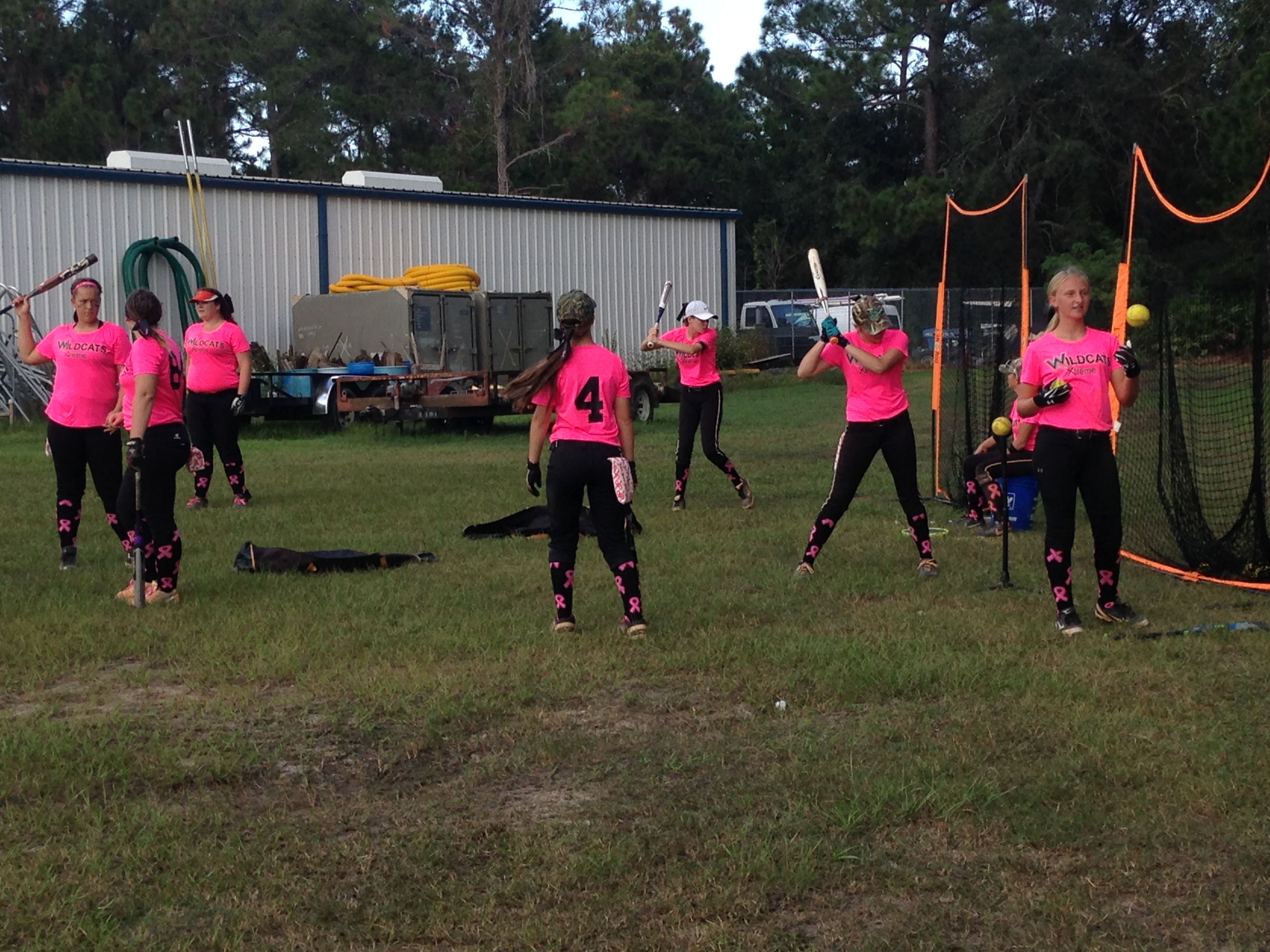 TCAA softball goes pretty in pink for the month of October!
Our softball Wildcats are raising awareness to help fight breast cancer by sporting pink jerseys for the month of October. From our showcase program through our 8U team, all Wildcats are fighting hard in pink this month. The TCAA softball program has participated in over 6 tournaments in the month of October alone!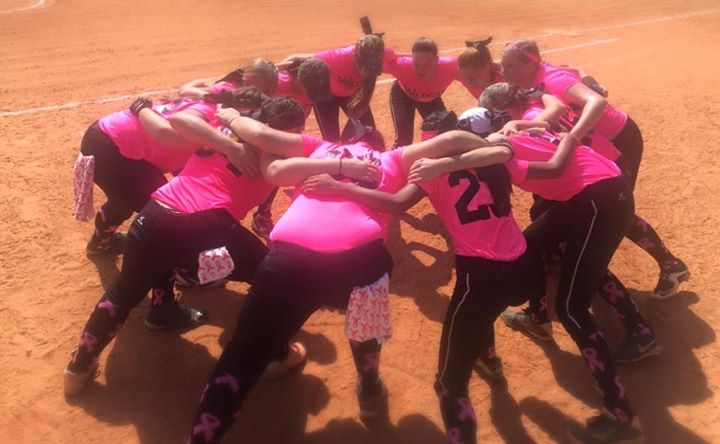 ---
TCAA Wildcats give back to local first responders on September 11th
Pictured here are our TCAA Wildcats delivering an Italian dinner to the fire fighters of the Britt and Savannah Roads houses on September 11th. TCAA has been participating in this annual tradition for the last 5 years because teaching the game of softball is only part of TCAA's goal...teaching athletes the importance of giving back to the community is just as important!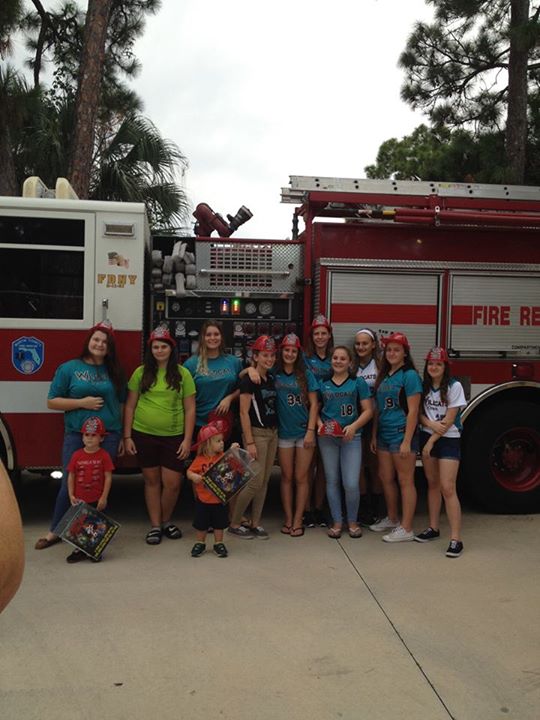 ---
Come on Wildcats - Let's get ready to play ball!
TCAA's Xtreme softball program is gearing up for the Spring 2016 season!
This season's registration fee will consist of $175. If you do not have a tournament uniform, this will be an associated cost. Players are also responsible for tournament and hotel fees.
Sign up today for this exciting program!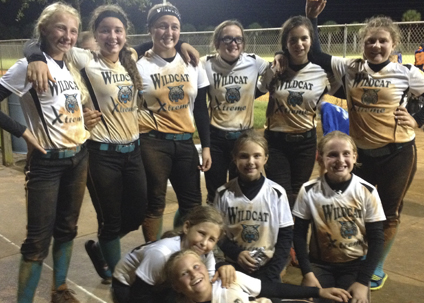 The all-star 12U team placed second in the Babe Ruth States tournament last summer which qualified them for a birth in the Babe Ruth World Series in Alachua, FL in August. TCAA is also devoted to helping high school students obtain softball scholarships. Over $800,000 has been earned in scholarship softball aid through the program.
TCAA softball players are awesome!
The TCAA Babe Ruth Softball organization is special due to the girls involved in it. The organization actively cultivates mentoring by having high school players "adopt" younger players. The entire league also gives back to the community via food drives, delivering dinners to local fire-fighters on 9-11, and collecting items to donate to the human society at games and tournaments. The league focuses on "school first" with xtreme players having to maintain a 3.2 grade point average to continue to participate in this program. However, these girls don't seem to have any trouble balancing their academics with school and other extra-curricular activities such as music, dance, and acting.
---

The Babe Ruth Softball Division is designed for all players age 7-18. This unique training program is known for its superb coaching. All the coaches have over 30 years of combined experience and girls receive consistent skills training as they move from one division to the next. No girl is ever turned away for lack of space or ability in this program and players receive tournament style training even at the recreational level, allowing them to learn the game of softball even faster!
The league is divided into the following divisions:
8U
10U
12U
14U
16U
High School Showcase