---
Interested in playing softball in college?
NSR will be here at the 2018 Babe Ruth World Series to help you reach your goal!
NSR will be conducting a Video Combine Series at the Babe Ruth World Series July 20-23. Players will be evaluated by NSR College Scouts, will have a recruiting video created, and be interviewed by the NSR event host. Click on the NSR icon to download a promotional flyer with more information. You can register for this event by clicking on the camera icon to the right! Questions, please contact info@tcaasports.com
---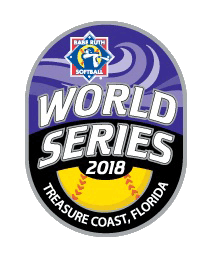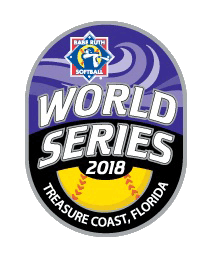 TCAA is grateful for our partner sponsor Martin County Parks and Recreation...check out these awesome activites while you are here at the Babe Ruth World Series!


---
Not sure where your field is? Use the addresses below to plug into your GPS and you'll be there in no time!
Pineapple Park
3102 NW Hillman Drive
Jensen Beach, FL 34957
Halpatiokee Park
8303 SW Lost River Road
Stuart, FL 34997
Justin Wilson Memorial Park
2051 SW Mapp Road
Palm City, FL 34990
Anderson Middle School Field
7000 SE Atlantic Ridge Drive
Stuart, FL 34997
Citrus Grove Elementary Field
2527 SW Citrus Boulevard
Palm City, FL 34990
---
2018 Babe Ruth World Series Frequently Asked questions
Below are a list of questions that many teams ask as well as their answers!

Question 1: Can we bring personal coolers?
Answer 1: No personal coolers are allowed at the World Series, but your team may bring a team cooler to the park. Please see the admissions gate for a team cooler band. Otherwise, all our concession stands are reasonably priced and fully stocked for all your needs.

Question 2: Are tents allowed at the parks?
Answer 2: Yes they are and depending on the park, the extra shade is helpful.

Question 3: Are pets allowed at the parks?
Answer 3: No pets are allowed at any of the parks unless they are certified service animals.

Question 4: Is smoking allowed at the parks?
Answer 4: For the health of the athletes and spectators, there is no smoking allowed at the parks.

Question 5: Is there a gift exchange between teams for the first game?
Answer 5: We are not participating in a gift exchange between teams this year. However, every player will get a "surprise" at orientation from TCAA to thank them for participating in the 2018 Babe Ruth World Series!!


Need to know where the best restuarants in town are located?
Not only will you get a fantastic meal at any of the restaurants below...they also sponsored the 2018 World Series! Click on their logos to be directed to their websites for information on menus, locations, and hours of operation!. Enjoy!
Mulligan's Beach House Bar and Grill is a must see!
You cannot leave the 2018 World Series without visiting Mulligan's. It's a favorite of all of us here at TCAA and they are one of our Diamond event sponsors!
There are two locations: downtown Jensen Beach and downtown Stuart, both are right near the water for that "beachy" atmosphere! With a very diverse menu, you'll be sure to find something that pleases everyone!
---