Now is your time to volunteer for the 2017 Babe Ruth World Series!
The 2017 Babe Ruth World Series will run from July 19th through August 4th, it will encompass tournaments for 6 age groups over this 2 week long period. We can't hold this event without our wonderful volunteers!
We need volunteers to help with announcing and keeping score at the fields, assisting with field maintenance, and manning the admissions gate and info booth at both Pineapple Park in Jensen Beach and Halpatiokee Park in Stuart. We also need help with decorating and breaking down the fields before and after the tournament. There's lots for everyone to do so sign up today via Sign-Up Genius! Click on the volunteer icons to the right or left to be directed to TCAA's volunteer website.
---
---
Don't forget to purchase your 2017 Babe Ruth World Series tournament passes on-line! This year you'll receive the biggest discount when you purchase your tournament pass prior to the event. Passes are $38 prior to the event and $45 at orientation and the at the field. Buy your tournament passes today!
It's almost here...the 2017 Babe Ruth World Series!
Click on the links above to sponsor, volunteer, or just get more information on this exciting event!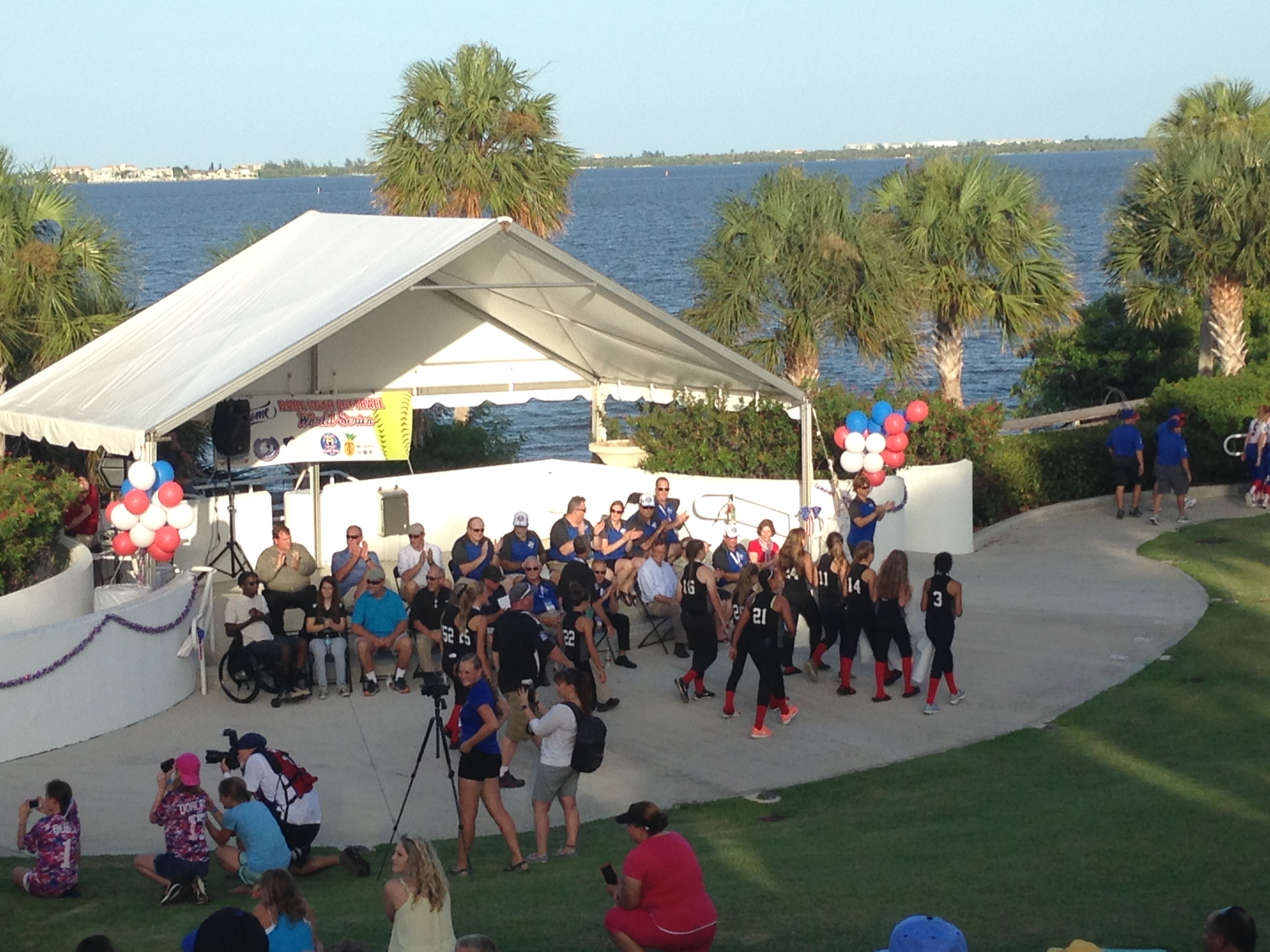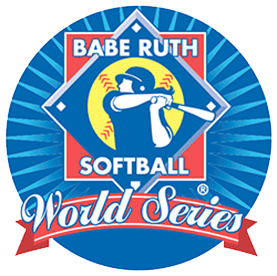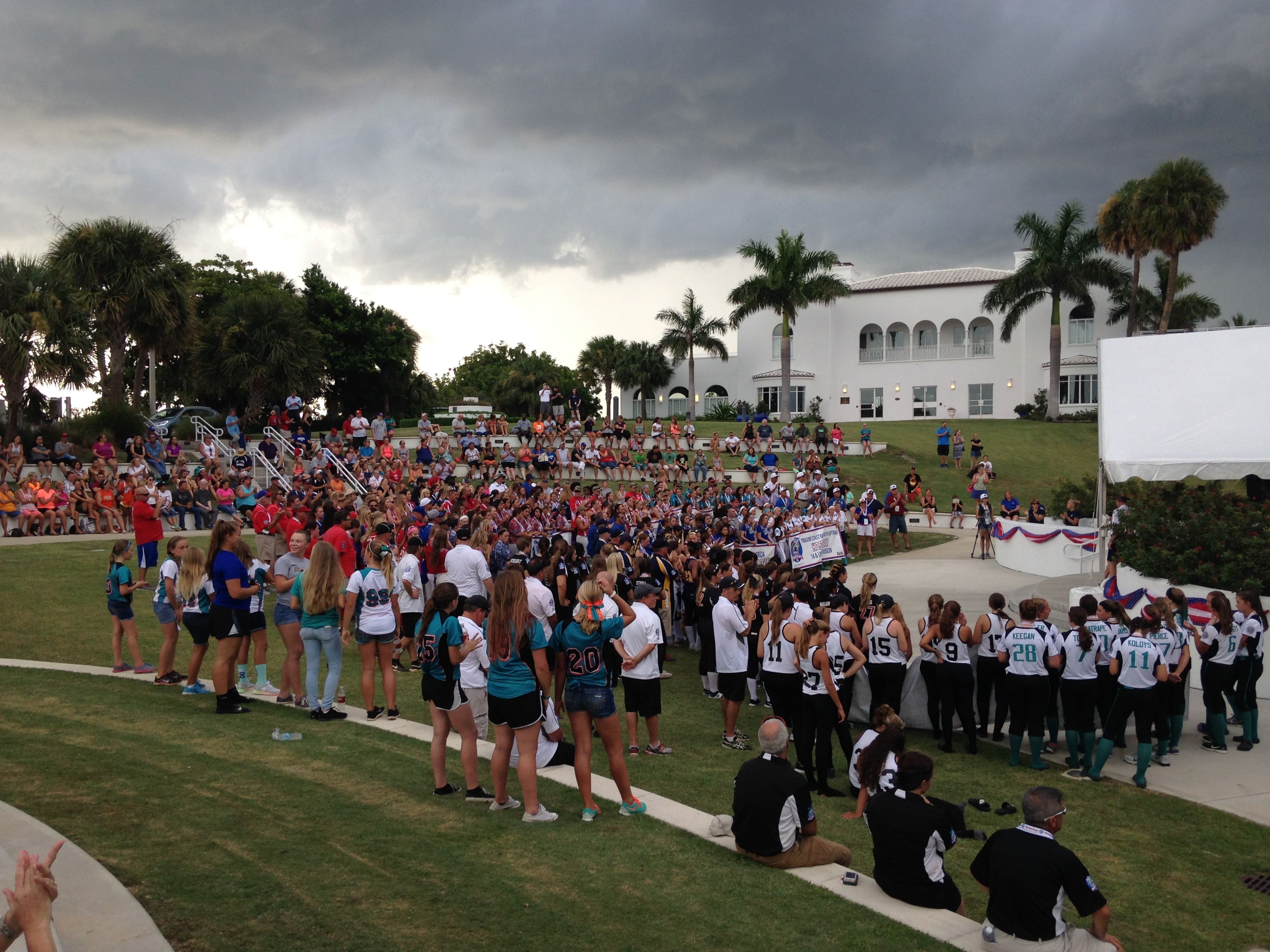 World Series, World Series, World Series!
This will be the 3rd year that TCAA has hosted the Babe Ruth Softball World Series. This year, Babe Ruth is showing the world that Jensen Beach is the place to play softball this summer.
Babe Ruth is adding an 18U division to the World Series this year that will only maximize the number of Babe Ruth players we can include in this exciting event.
The Babe Ruth World Series is also going "international" in that we are now hosting teams from outside the United States. Some of the countries that are going to be represented this year include China. Your daughters will have the opportunity to spend time with, compete against, and get to know other cultures thru the common bond of the game we all love.
If you are a high school aged student interested in playing softball in college…this summer's World Series will help you reach that goal. TCAA, in conjunction with NSR and Babe Ruth, is bringing the very first Fastpitch College Combine ever on the Treasure Coast to this summer's 14U-16U-18U World Series! Players will be evaluated and mentored by college coaches from all over the country. Players participating in this combine will have unparalleled access and opportunity.
Babe Ruth, in partnership with Martin County Parks and Rec, has outfitted Pineapple Park with fiber optical cable in order to broadcast the World Series games this summer with 3 cameras per field. Most of the World Series will be produced and broadcast by Sports Illustrated. Additionally, the semi-finals and finals of the World Series will be produced and broadcast by Fox Sports! Last year we had over 223,000 unique views in over 35 countries and all 50 states…can you imagine how much publicity your player will receive this summer when they play in the World Series? Other than the college softball world series, no other softball tournament in the nation will offer this much exposure for players.